Upfront Immigration Medical Examination are now Required for all Express Entry Applicants
Posted by AKM Law on 20 July 2022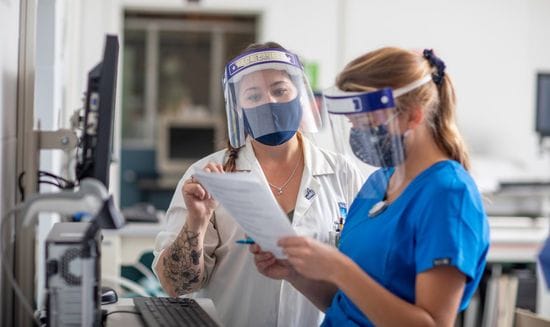 Recently, invitations to apply for Express Entry applications resumed on July 6, 2022. This comes after the extended hiatus in all permanent residence (PR) program applications under Express Entry that has lasted over six months. This is the final pandemic restriction on its immigration services, to be lifted.
As invitations roll out, some changes have been made towards eligibility. A notice was sent to applicants regarding Upfront Medical Examinations (IME) that are now required upon applying, as of July 7, 2022.
'As of July 7, 2022, if you receive an Invitation to Apply (ITA), an upfront Immigration Medical Examination (IME) is required as part of your application, whether you are in Canada or outside of Canada. Your family member must also have their IME results, even if they aren't coming with you.
Prior to July 7, 2022, only those who resided within Canada, applying for Express Entry, were obliged to undergo an Upfront Immigration Medical Examination. Although, this policy has been amended as all applicants are now expected to complete the examination prior. In order to complete this step, applicants usually receive an "IME" letter in order to visit a Panel Physician.
Immigration Medical Examinations are used to ensure that applicants are not medically inadmissible to Canada or be a health-risk to other Canadians or Permanent Residents. These examinations are to be completed by Panel Physicians whom are group of IRCC-licensed doctors that are authorized to conduct immigration medical evaluations for the purpose of these applications.
To learn more about Express Entry and to assess your eligibility, contact us or book a consultation here!

Author:
AKM Law
About: AKM Law is a Toronto Immigration law firm focused on exceptional legal guidance, excellent client relations and customized service. We create a low-stress, results oriented experience by taking an aggressive approach with the confidence obtained from years of legal Immigration experience.
Connect via:
Twitter
LinkedIn