Parents and Grandparents Program 2021 Reopens
Posted by AKM Law on 28 July 2021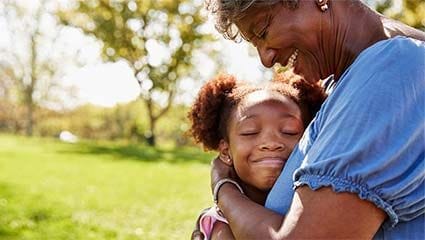 On July 20, 2021, the Honourable Marco E. L. Medicino, Minister of Immigration, Refugees and Citizenship announced that Immigration, Refugees and Citizenship Canada ("IRCC") will invite a record number of people to apply under the 2021 intake of the Canadian Parents and Grandparents Program ("PGP Program"). The IRCC will be accepting up to 30,000 additional applications, giving Canadians and permanent residents ample opportunity to bring their loved ones to Canada.
The PGP Program gives families the opportunity to reunite and thrive in Canada. Family reunification plays a significant role in attracting, retaining, and integrating immigrants to contribute to the success of Canada as a country.
The IRCC will use the same random selection process as used in previous years, sending invitations to potential sponsors who have already submitted an interest to sponsor form in the year of 2020. Starting the week of September 20, 2021, invitations to apply will be sent over the course of 2 weeks. Those who are invited to apply as part of this process will be able to use the new Permanent Resident Digital Intake tool, which allows applications to be submitted electronically. This online tool is part of the IRCC's commitment to modernize, simplify, and accelerate the application process.
To ensure that more people can apply, the IRCC will be implementing a more facilitative income requirement to account for the financial hardship families have faced across Canada amidst the COVID-19 pandemic. For the 2020 tax year, the income requirement will continue to be the minimum necessary income, instead of the minimum necessary income plus 30%, and will allow regular Employment Insurance benefits and temporary COVID-19 benefits to be included towards the sponsor's income. This measure ensures that applicants are not penalized for losing income during the pandemic.
For more information about the Canada Parents and Grandparents Program, contact AKM Law.

Author:
AKM Law
About: AKM Law is a Toronto Immigration law firm focused on exceptional legal guidance, excellent client relations and customized service. We create a low-stress, results oriented experience by taking an aggressive approach with the confidence obtained from years of legal Immigration experience.
Connect via:
Twitter
LinkedIn