OIPNP: The Expression of Interest System is Open for the In-Demand Stream
Posted by AKM Law on 2 July 2021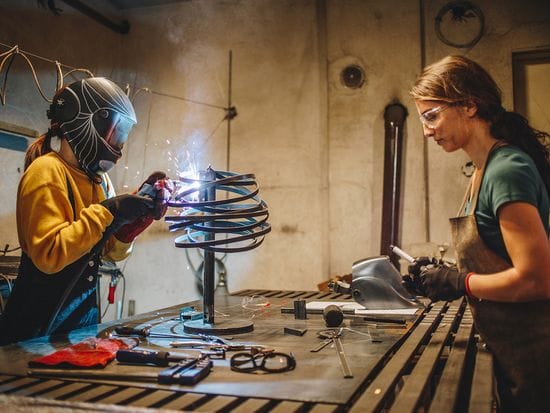 As of June 28, 2021, the Expression of Interest system is open for the In-Demand stream. The Expression of Interest system is a points-based registration system that helps select skilled economic immigrations to meet the provinces labour market needs, giving foreign workers a job in specific in-demand jobs. This stream is open to foreign workers both inside and outside of Canada. The expression of interest system will remain open throughout the year, and you can register an expression of interest at any time.
After receiving an invitation to apply, you must ensure you meet the mandatory job offer, applicant, and employer requirements.
After receiving an invitation to apply for the In-Demand stream, your job offer requirements must meet the following:
You must have a job offer in Ontario from an employer that is full-time and permanent;
The job offer must be an eligible occupation under the National Occupational Classification (NOC) Skill Level C or D;
The job's wage level meets or exceeds the median wage level of the occupation;
The position is urgently necessary to the employer's business; and
The work is based in Ontario
As an applicant of the In-Demand stream, you must personally meet the following requirements:
You must receive an invitation to apply and demonstrate that you had the qualifications that you claimed to have in the expression interest;
You have at least 9 months of cumulative paid full-time work experience (or the part-time equivalent) in the same in-demand occupation (same NOC code) as your job offer;
If applicable, a valid job licence or authorization;
You must understand, read, write and speak either English or French at a Canadian Language Benchmark (CLB) level 4 or higher;
You must have a Canadian secondary school diploma, or its equivalent in another country;
An intention to live in Ontario; and
If applicable, a legal status in Canada.
Finally, after receiving an invitation to apply for the In-Demand stream, you must ensure that your employer meets the requirements under Section 4 of the Ontario Immigration Act, 2015:
The employer must have been active for at least three years prior to submitting your application, have business premises in Ontario where you will work, have no outstanding orders made against them under the Ontario Employment Standards Act or the Occupational Health and Safety Act, and demonstrate that enough effort was made to recruit a Canadian citizen or a permanent resident, prior to offering the position to you;
Your employer must meet the relevant revenue requirement for the most recently completed fiscal year;
The employer must have at least five full-time employees if located within the Greater Toronto Area, or at least three full-time employees if located outside the Greater Toronto Area;
The employer must make an application for approval of an employment position by filling out and signing and employer form.
Remember, a registration in the expression of interest does not guarantee an invitation to apply. The OINP expects to open the expression of interest system for the Masters Graduate and PhD Graduate streams in the near future. Keep checking back for new developments with the OINP, as we will be keeping up to date as the system continues to open. Be sure to contact AKM Law for all your express entry and permanent residency inquiries!

Author:
AKM Law
About: AKM Law is a Toronto Immigration law firm focused on exceptional legal guidance, excellent client relations and customized service. We create a low-stress, results oriented experience by taking an aggressive approach with the confidence obtained from years of legal Immigration experience.
Connect via:
Twitter
LinkedIn