New Initiatives Announced by The Minister of Immigration Expediting Permanent Residency for Eligible Hong Kong Residents
Posted by AKM Law on 4 February 2021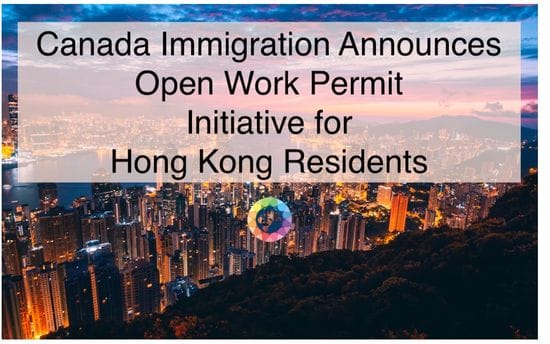 Today, the Minister of Immigration, Refugees and Citizenship Canada announced several new initiatives to help more Hong Kong residents to come to Canada. These announcements come against the backdrop of the recently enacted National Security Law in Hong Kong and the deteriorating human rights situation there.
Beginning on February 8, 2021, Hong Kong residents will be able to apply for new open work permits valid up to three years. Eligibility requirements include
Having graduated with a Canadian post-secondary diploma or degree in the last 5 years, or hold an equivalent foreign credential
For greater clarify, a post-secondary diploma program must be a minimum of two years
This initiative is open to those both inside and outside Canada candidates. Hong Kong residents currently in Canada temporarily, including visitors, students and workers can apply online. More information on the initiative will be available on the IRCC website on the launch date.
In addition, two other pathways to permanent residents for young Hong Kong residents will be available later this year:
The first will be for Hong Kong residents with at least 1 year work experience in Canada who meet the language and education criteria
The second will be for Hong Kong residents who have graduated from a post-secondary institution in Canada, who can then directly apply for permanent residence
Contact us for up to date information and for all your immigration needs.

Author:
AKM Law
About: AKM Law is a Toronto Immigration law firm focused on exceptional legal guidance, excellent client relations and customized service. We create a low-stress, results oriented experience by taking an aggressive approach with the confidence obtained from years of legal Immigration experience.
Connect via:
Twitter
LinkedIn