Two new projects to further improve the quality of life and job opportunities for migrants and refugees in Latin America
Posted by AKM Law on 17 August 2022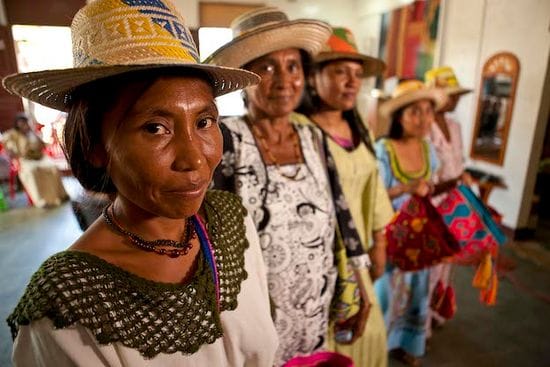 As an effort to continue to improve the socio-economic integration of migrants and refugees in Latin America, Minister Sean Fraser launched two new projects on August 16, 2022. In a news release, he notes "Inclusion is a value we share with our partners in Latin America. At the same time, that region is experiencing challenges from increased human mobility – where both refugees and migrants are often faced with unfair recruitment practices, a lack of social protection, and a shortage of adequate work or inclusion into local labour markets. It is also an unfortunate reality that many will face xenophobia, gender-based violence, and anti-migrant sentiments".
The first project focuses on Costa Rica, Guatemala, and Honduras on how to improve recruitment practices while integrating migrants and refugees. This action will review and propose updates to labour codes, support skills, certification, and enhances access to professional training. It shall also assist in technical help to public and private sector organizations on fair recruitment practices. This shall allow an increase of labour integration and enhancing the independence of Latin American refugees and migrants. The goal of this first project is also aimed towards preventing citizens from becoming victims of human trafficking and forced labour, which is at an all-time high in these countries.
The second project supports skills, employment, and access to work for Venezuelan refugees and migrants in Colombia and Panama. The purpose of the second project is to improve skills, employment, and access to work in Colombia and Panama by creating a network of public employment service providers and implementing a regional scheme to recognize and certify professional and occupational skills.
As noted in the news release, both projects aim to successfully integrate migrants and refugees into local labour markets by supporting skills certificates and simplifying access to training needed for various occupations and sectors. These projects will allow all Latin American migrants and refugees at all skill levels have the potential to make positive contributions to the economy while gaining transferable skills.

Author:
AKM Law
About: AKM Law is a Toronto Immigration law firm focused on exceptional legal guidance, excellent client relations and customized service. We create a low-stress, results oriented experience by taking an aggressive approach with the confidence obtained from years of legal Immigration experience.
Connect via:
Twitter
LinkedIn