New Program launched at Toronto Pearson Airport to curb severe travel delays
Posted by AKM Law on 11 November 2022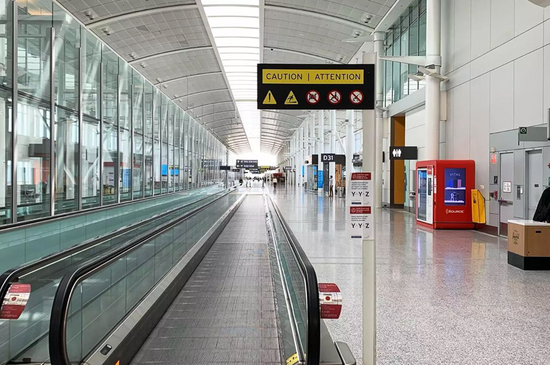 Toronto Pearson International Airport is named one of Canada's busiest airports. Due to an ongoing labour shortage, YYZ has experienced drastic delays, overcrowding, and cancellations, causing frustration for many Canadian travellers. As a travel surge is expected with the holidays approaching, a new program has been launched to curb security stalls.
On Thursday, Toronto Pearson International Airport announced the launch of 'YYZ Express', which will allow passengers on select flights to reserve their security screening spot in advance. Travellers will be able to reserve a spot for individuals or groups of up to 10 passengers, on most domestic and international flights at both airport terminals. Those with reserved timing, will be transferred to the express security line, and must arrive within 15 minutes of their reservation time.
Since the release of this program, the Canadian Air Transport Security Authority reported that nearly 90 percent of passengers cleared security in less than 15 minutes. This change shall drastically improve YYZ's endless queues and delays, following the lengthy struggle to cope with the massive travel resurgence, as COVID-19 mandates eased over the summer.
Book a consultation today to assess whether you are eligible to visit and reunite with your family in Canada for the holidays!

Author:
AKM Law
About: AKM Law is a Toronto Immigration law firm focused on exceptional legal guidance, excellent client relations and customized service. We create a low-stress, results oriented experience by taking an aggressive approach with the confidence obtained from years of legal Immigration experience.
Connect via:
Twitter
LinkedIn