Government of Canada affected by Strike
Posted by AKM Law on 17 April 2023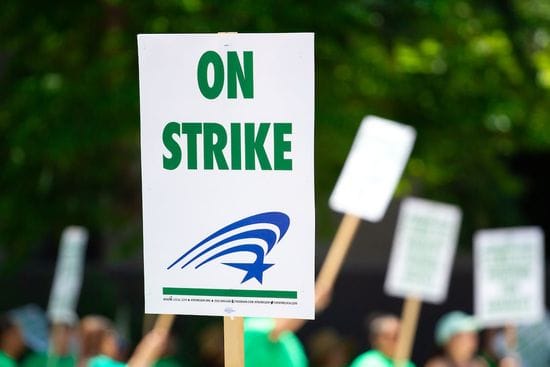 The Public Service Alliance of Canada ("PSAC"), the largest federal public service union in Canada has issued an ultimatum to the federal government, advising the federal government that if a deal is not reached by 9:00 pm (EST) on April 18, 2023, a strike will occur on Wednesday April 19, 2023. Since June 2021, the PSAC has been negotiating collective agreements with the Government of Canada for 159,000 employees in various agencies providing a range of services of Canada. PSAC went to a labour board in May 2022, however, as it needs were meant, they held a strike vote from February 22, 2023 to April 11, 2022. A majority of federal public servants represented by the PSAC have agreed to a strike.
In the event of a strike, there will be disruptions to the services offered by the Immigration, Refugees, and Citizenship Canada's agency. The following from the Government of Canada website sets out the services that will be impacted.
Services maintained
In the event of a labour disruption, some IRCC services will remain available. You would still be able to:
· apply online
· mail applications to IRCC
· use your online accounts
· access some emergency services
These services are offered by non-governmental organizations and would still be available:
· settlement services from our partner organizations
· health care through the Interim Federal Health Program
· visa application centres outside of Canada
Services partially or fully disrupted
In the event of a labour disruption, like most Government of Canada services, most IRCC services would be impacted. You should expect delays with:
· processing applications
· in-person appointments or events including citizenship ceremonies
· contacting IRCC via email, phone or social media
· consular citizenship and passport services
· passport services in Canada

Author:
AKM Law
About: AKM Law is a Toronto Immigration law firm focused on exceptional legal guidance, excellent client relations and customized service. We create a low-stress, results oriented experience by taking an aggressive approach with the confidence obtained from years of legal Immigration experience.
Connect via:
Twitter
LinkedIn